1st Annual Sean Roy Hilt Scramble Team Photos
The Sean Roy Hilt Foundation would like to thank all 104 Players who came out to support our inaugural event on September 12th, 2014! Our event would not have been possible without each one of you!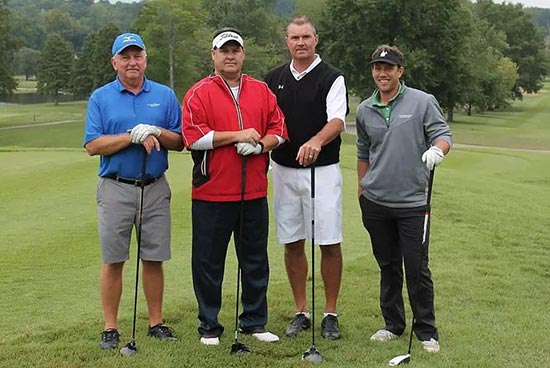 Congrats to our 2014 SRHF Scramble Champions!
From Left to Right: Tom Weurth, Rick Tenison, Tom Doyle, Brock Lance with a score of 55, -17 Great Playing Guys!
As you can see in the photo, Rick and Tom D. meant business!